Description
Frame is a modular system of bathroom consoles and furniture.
Featuring a straight and minimalist design, it turns as a delicate graphic piece with a Nordic allure.
Frame is a flexible system consisting of a number of graphic frames, customisable depending on your needs and with a functional purpose. The main steel structure is designed to accommodate the basin as well as a counter top in various material such as wood, LivingTec®, marble and stone, while the inside allows you to hang a varnished wood cabinet or a drawer for storage. Thanks to its versatility, Frame is a perfect solution for any living space.
Below you can download 2D and 3D file as well as technical sheet of this product: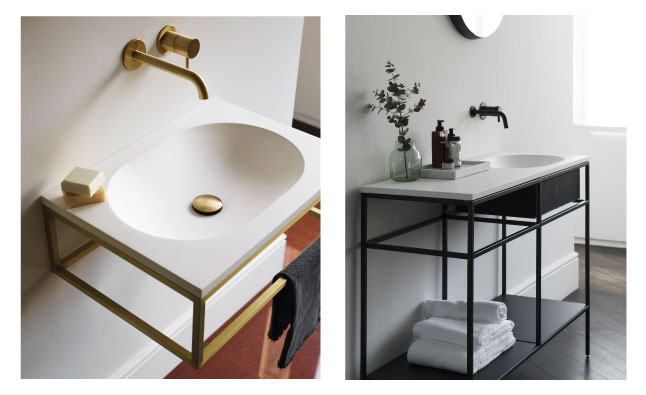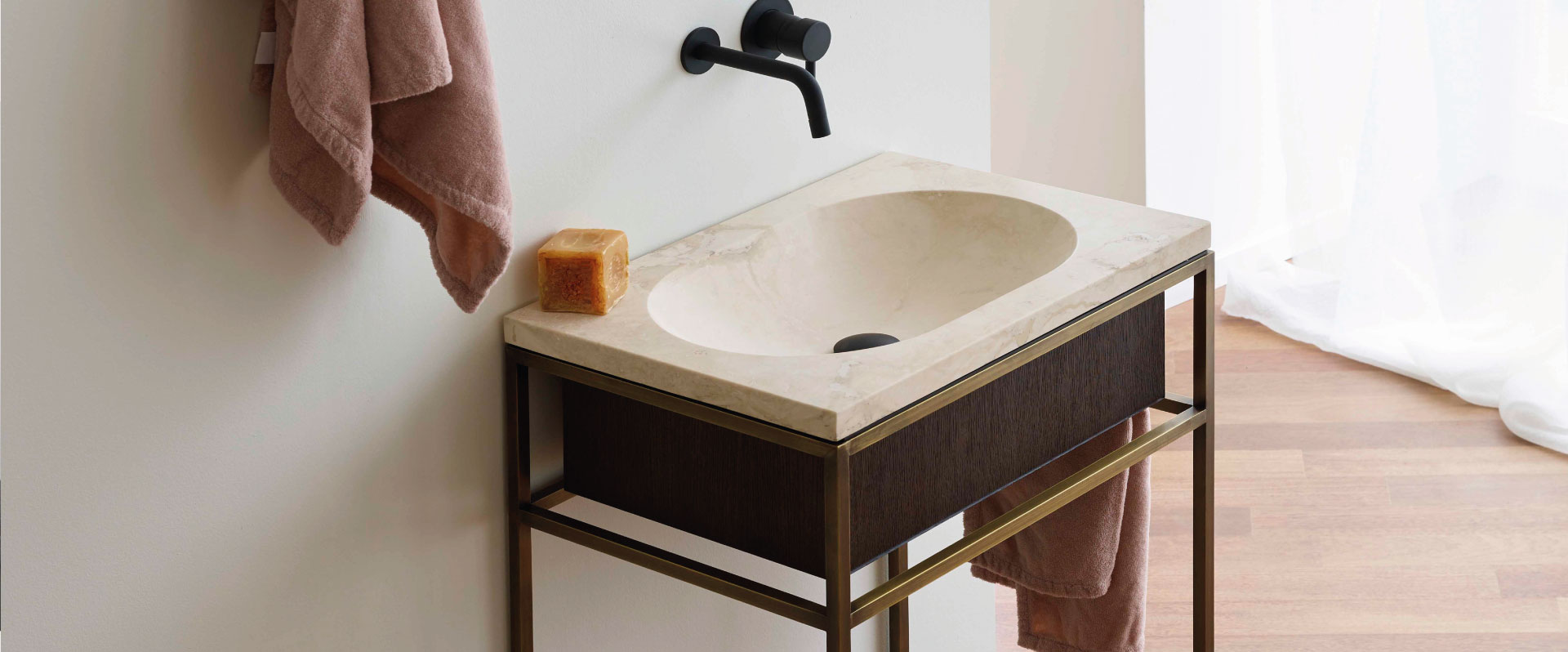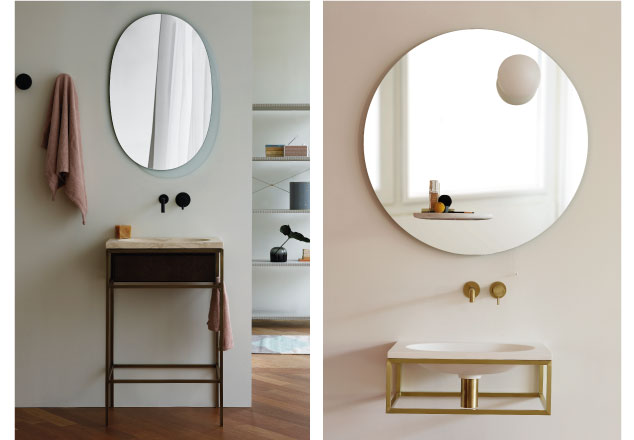 Ex.t is presenting an exclusive brass and bronze edition of the original Frame, modular furniture system winner of EDIDA prize 2017 for bathroom category. Brass & bronze finish, smoked oak and Navona travertine are the features chosen to complete the collection along with the classic finish of black matte metal, LivingTec® solid surface and Serena stone. Embodying a Nordic attitude with the Italian core of traditional craftsmanship, the collections are made to meet the needs of a design & interior industry which is always looking for versatile bathroom furniture.