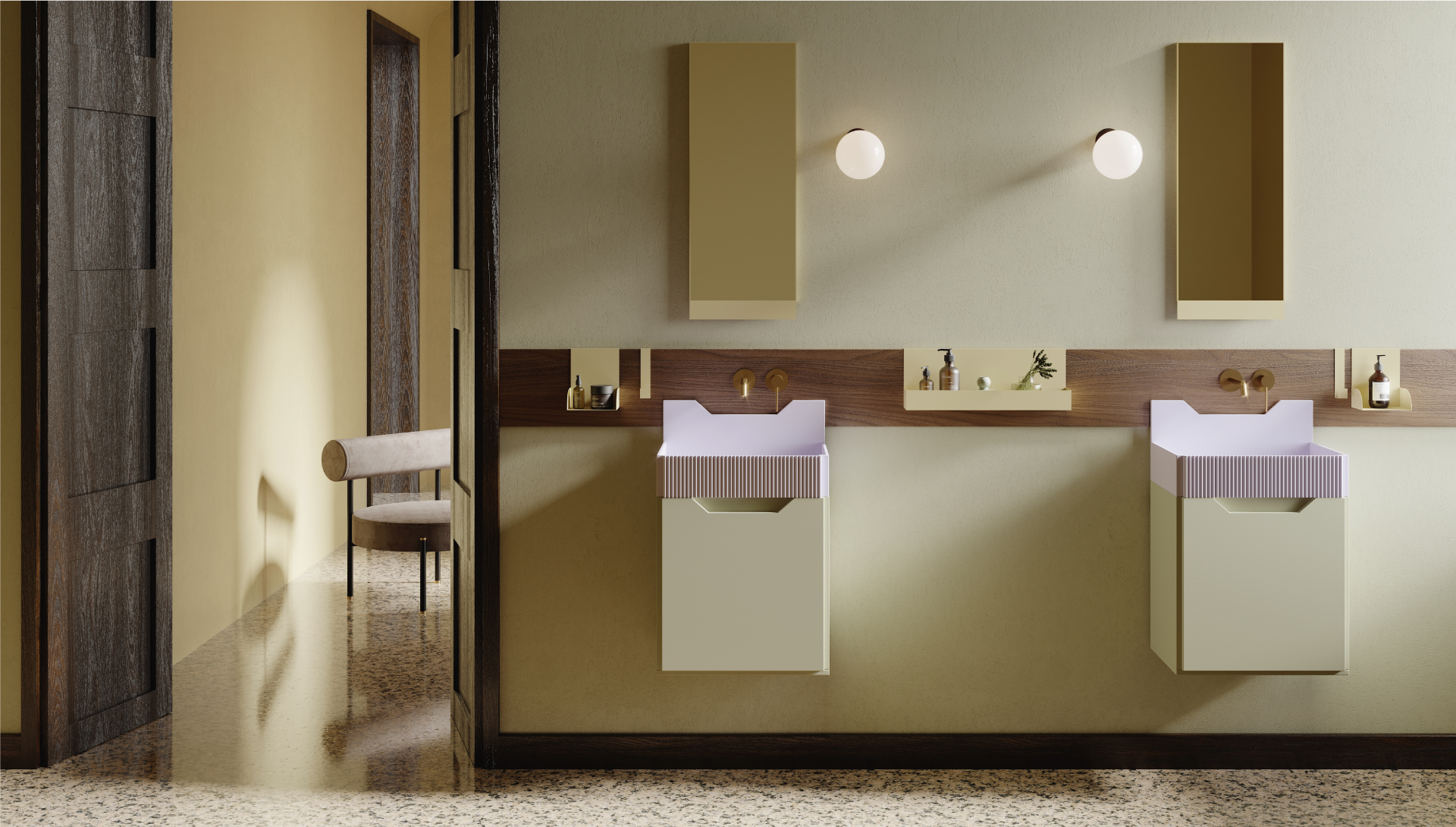 2020 Preview
New Products
2020 marks a year of experimentation and exploration of new languages for Ex.t which introduces a new excellent collaboration with Marcante-Testa studio, resulting in a new collection: Frieze.
Along with Frieze, Nouveau collection is enriched with a bathtub and a shower system, confirming the synergy of the Florentine brand with designers duo Paola Vella and Ellen Bernhardt.
Both Frieze and Nouveau, albeit with different aesthetic languages, reflect the core idea of Ex.t bathroom: a modular, versatile and functional environment able to transform and renew itself continuously following the trends of contemporary living.
Inspired by "entablatures" series by Roy Lichtenstein, the project is articulated through different levels of signs, materials and colours where the washbasin stars as central element of the bathroom.
The architectural approach of the designers involves the entire spatial dimension of the bathroom: the position of the sink is defined by a central band, available in different materials and colours, creating space to install mirrors, shelves, furniture and towel hooks.
DISCOVER FRIEZE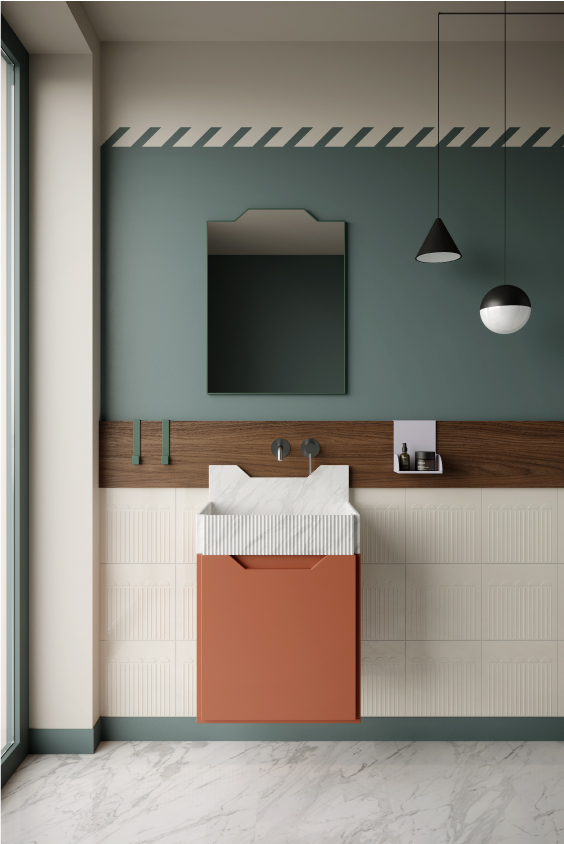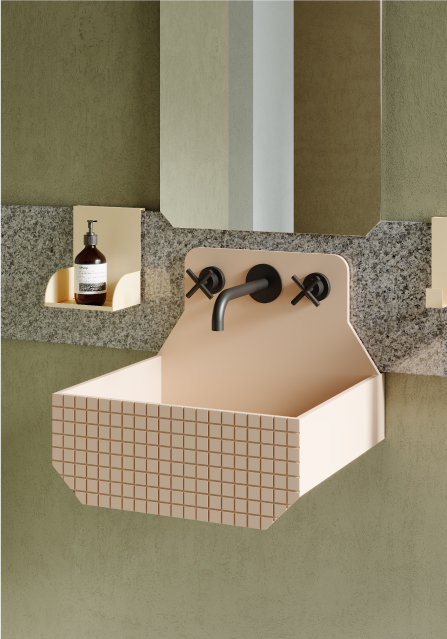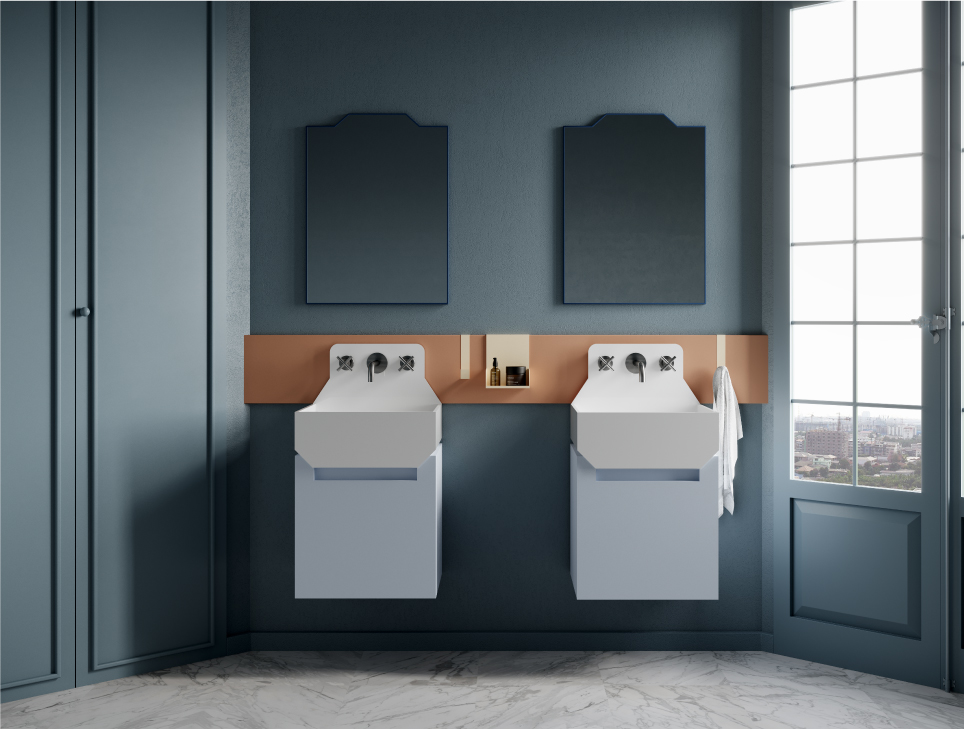 Freely inspired by the Art Déco of early 20th century, Nouveau collection – featuring washbasins, containers, mirrors and accessories – gets richer in 2020 with new elements: a bathtub and a shower system.
DISCOVER NOUVEAU