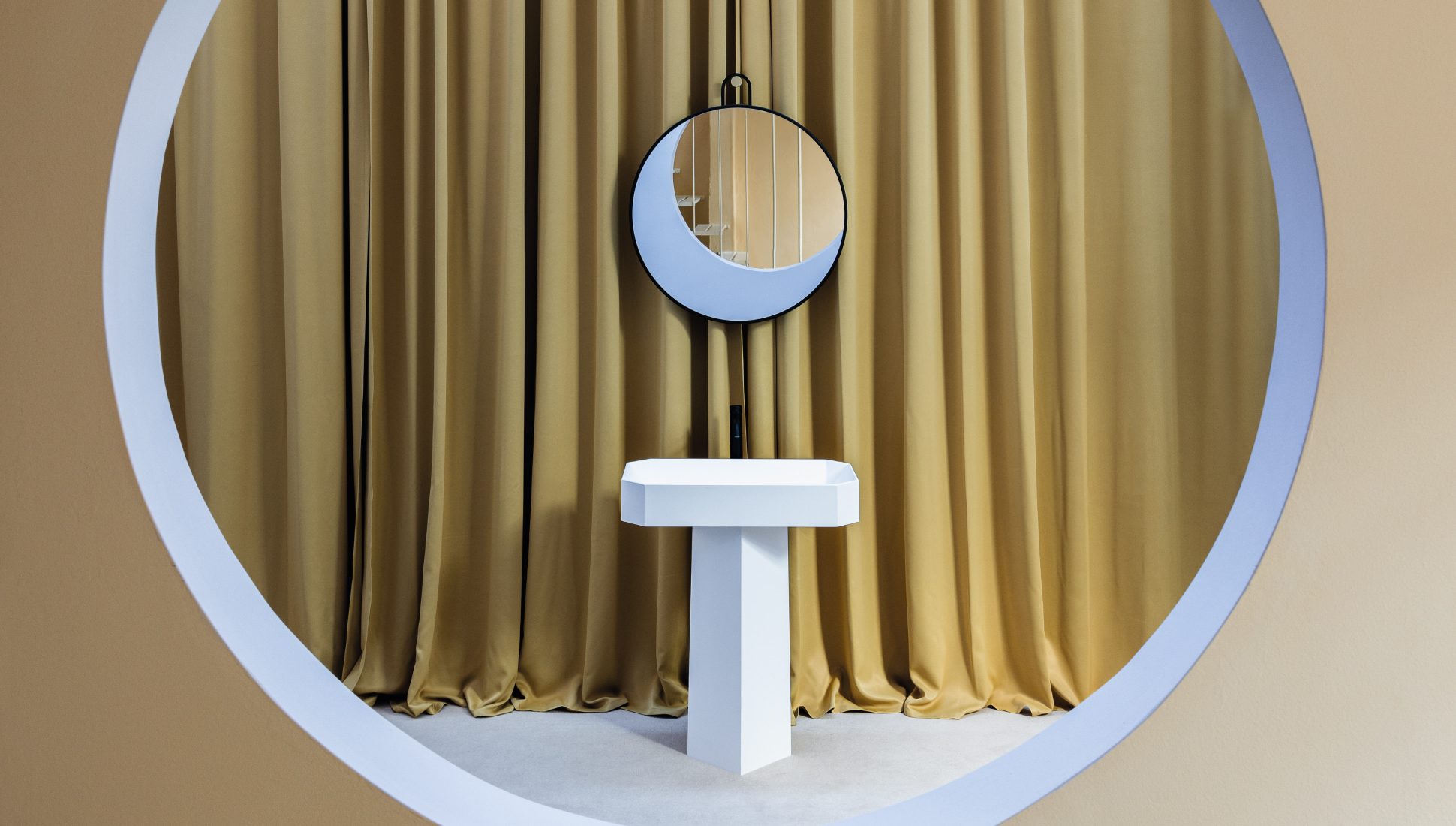 by Bernhardt & Vella
Origami Collection
ORIGAMI, BROKEN LINES AND CHIAROSCURO IN EX.T'S NEW COLLECTION
A collection that translates the visual and material delicacy of paper figures fashioned with the ancient art of Origami, to give a new interpretation of the bathroom with contemporary shapes and overtones. "Nothing is fixed, everything changes", just as the Oriental tradition teaches us.
Origami's leading actor is the washbasin, featuring clean, marked lines drawing inspiration from the rigour of Japanese aesthetics.
The first reference to the art of origami is seen in the clean, marked lines of the washbasin – made of LivingTec – available in two versions, one square and one rectangular, countertop and pedestal.
Another element that emphasizes the sculptural nature of the collection is the support column which can be positioned against the wall and in the middle of the room.
The size of the cabinet, single or double, combines rigid forms with glossy finishes. Closed doors and open compartments accentuate its aesthetic appeal with juxtaposed full and empty volumes.
The handles underline the mood of the collection: the fold. But in this case, the material "to be folded" is metal: brushed brass or brushed nickel.
The collection is completed by brushed metal accessories that contrast with the glossy lacquers of the furniture items. The double-washbasin version will be presented in softer colours, such as clay grey, also available for washbasins.