Collection by
Bernhardt & Vella
Washbasins & Cabinets
Nouveau washbasin is characterised by asymmetrical shapes with bold edges that serve as practical support surfaces. It can be wall mounted or a countertop – supported by a metal structure that elegantly defines its shape. The structure is available in brushed bronze, satin-finish brass or matt black finishes and can be combined with various accessories such as towel rails, wooden drawers, marble or stone storage tops to offer a functional and complete product.
With Nouveau, for the first time Ex.t inserts the colour in a collection of LivingTec washbasins. The first colour proposal is Rosa Cipria, a refined and antique colour.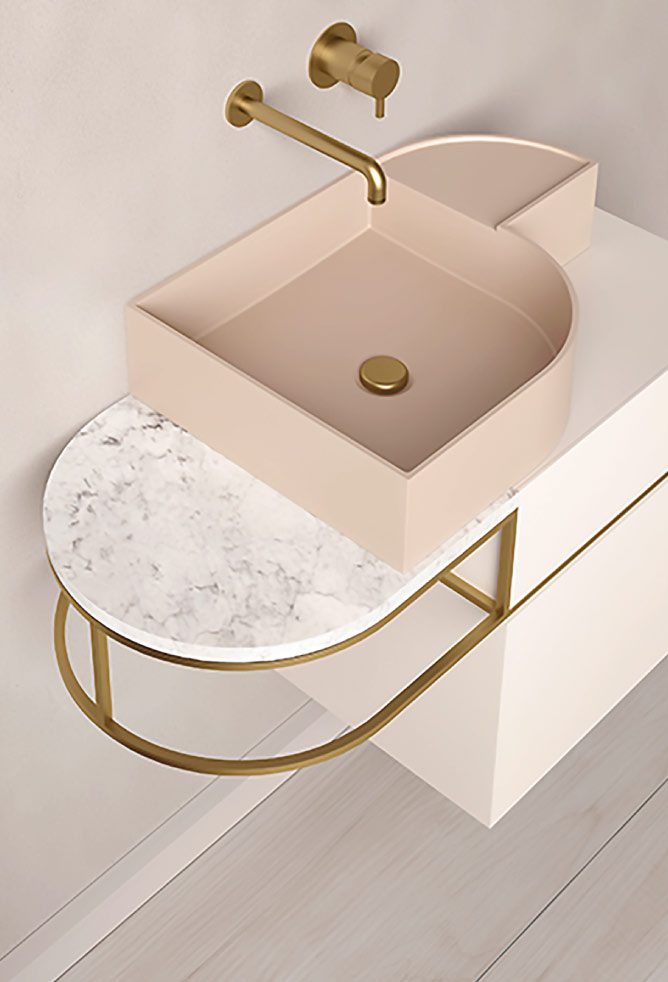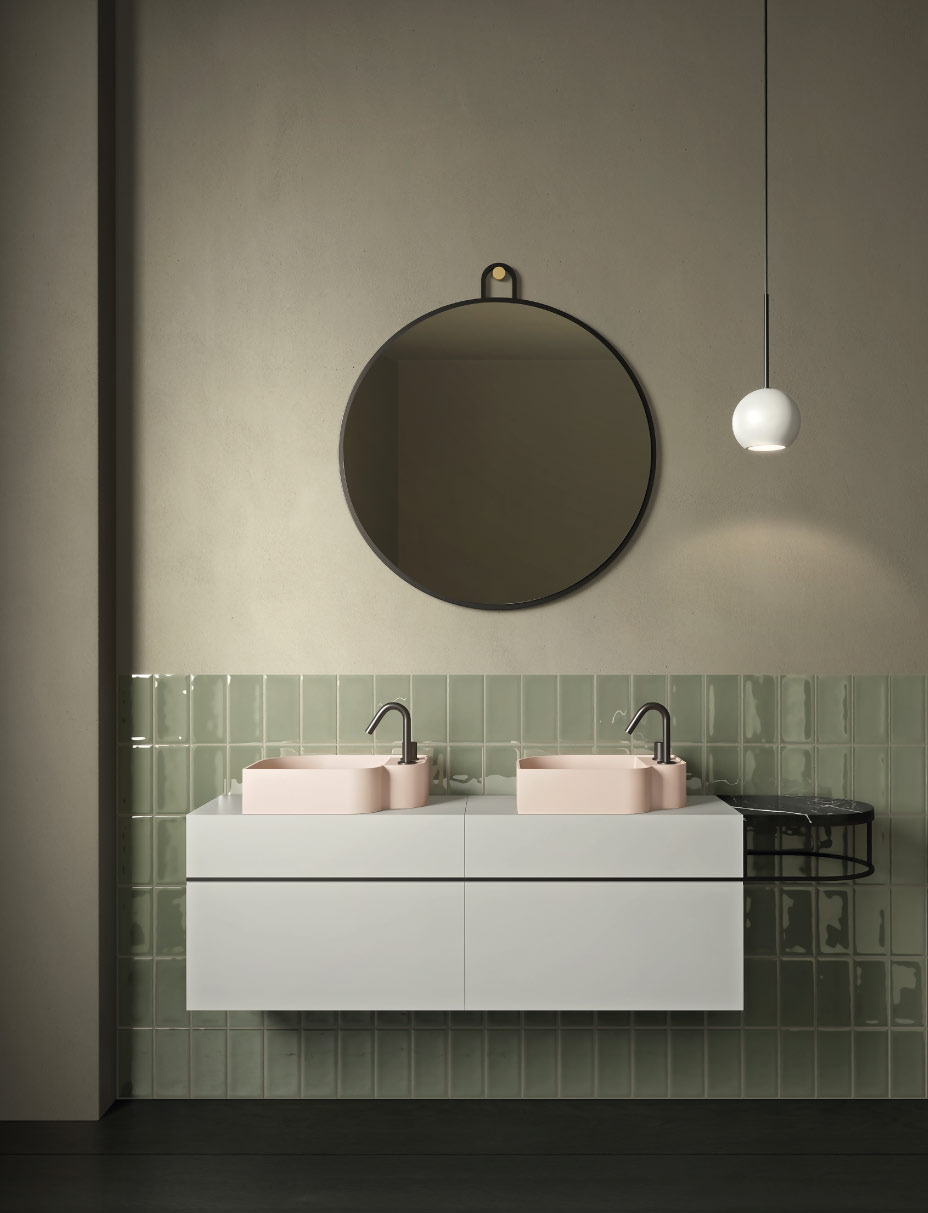 Paola Vella and Ellen Bernhardt
2019 is the year of a female duo – Paola Vella and Ellen Bernhardt. Two women, friends and professionals with a common vision of design based on emotion and poetry. For the first time they challenge themselves by designing for bathroom interiors, using a creative approach that comes from the home design world.
[image_hover target="_self" animation="yes" image="8306″]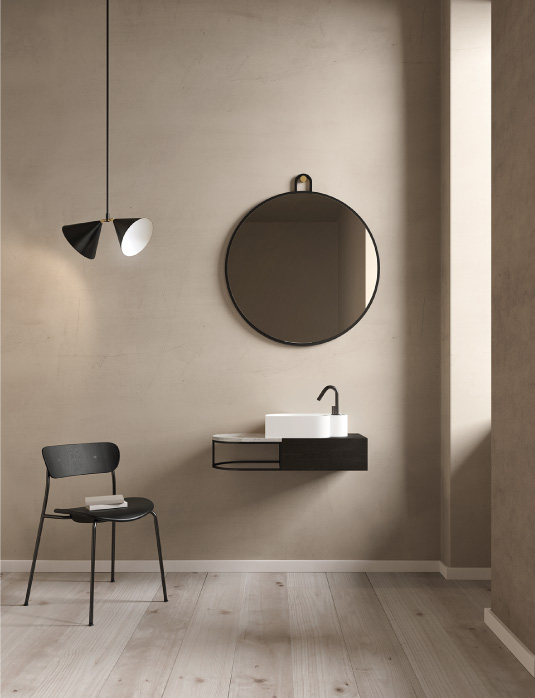 Mirrors
Five mirrors featuring clean and simple lines refined by geometric brass details are elegant accessories to enrich Nouveau collection.
Nouveau oval mirror stands out for its brass frame that extends over the glass surface turning into a small shelf as a delicate and functional detail.