Projects by
Bernhardt & Vella / Norm Architects / S. Herkner
[image_hover target="_self" animation="yes" image="8306″]
Nouveau
by Bernhardt & Vella
Nouveau is a collection of washbasins, cabinets and mirrors featuring geometric and sinuous lines, born from a balance of basic and classic shapes such as circles, semi-circles and parallelepipeds, which create a game of volumes in a succession of full and empty spaces. Freely inspired by early twentieth century Art Deco, the collection takes refined suggestions from that era and reworks them with the taste and sensitivity of a contemporary perspective.
Rest Lounge Chair
by Norm Architects
Norm Architects enrich Rest collection with a small upholstered armchair which is characterized by a tubular metal structure refined with small brass details. Available in black eco-leather or green velvet, the cushion and backseat create a graphic game of circles that overlap when viewed from different angles.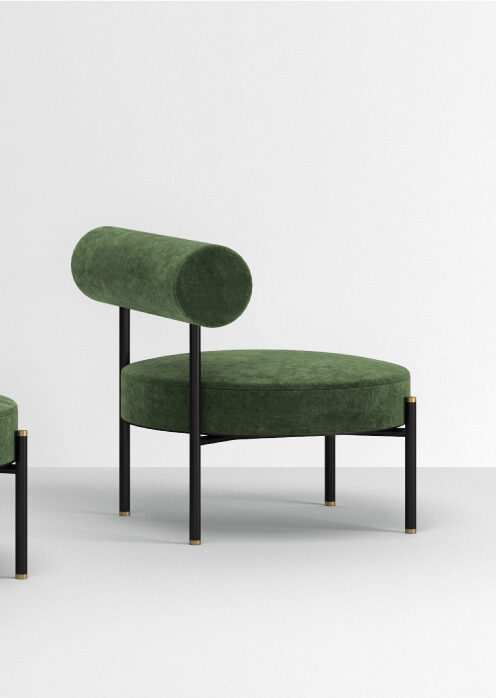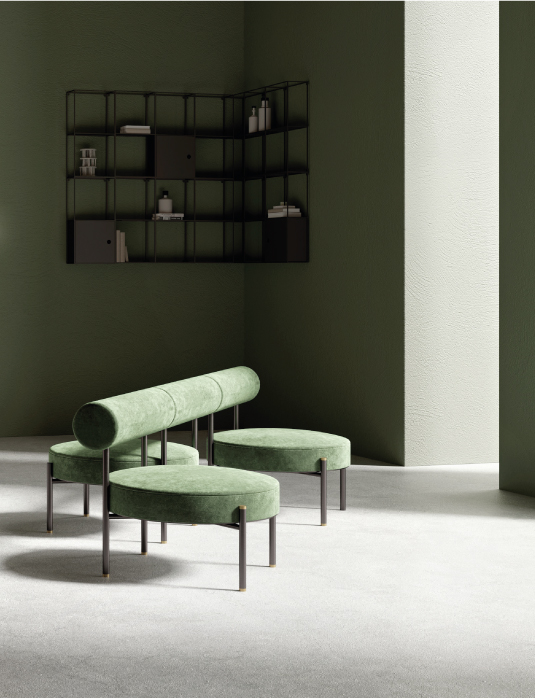 [image_hover target="_self" image="8322″]
Ribbon Square
by Sebastian Herkner
Sebastian Herkner, nominated by Maison & Objet designer of the year 2019, enriches Ribbon collection launched in Milan 2018 with Ribbon Square: a square-shaped wall-mounted washbasin with small dimensions, designed for cosy spaces. Like the oval sink and the bathtub, Ribbon Square is made in LivingTec and finished with a satin steel or brass band, a functional and aesthetic element that inspires the entire collection, giving brightness and preciousness to the product.
Plateau Console
New Edition
by Sebastian Herkner
[image_hover target="_self" image="8321″]
[image_hover target="_self" animation="yes" image="8320″]