HISTORY
---
Some companies are born from a precise idea or a clear intuition, others true identity evolves and is revealed thanks to continuous research and over time becoming stronger & better. Ex.t belongs to that second group. This is why it's not so easy for us to give an exact birthday to Ex.t, the Florentine brand that combines the best of international design with traditional craftsmanship techniques.

This story begins in 2004 when the Tuscan family run company Giulio Tanini, an accomplished interiors dealer and classic bathroom manufacturer, decided to launch a new brand in a more contemporary style.    
Ex.t's first collection proposed an industrial line of sanitaryware; washbasins and taps featuring top quality design and materials with a modern twist, but that wasn't enough to stand out among the many competitors in a highly competitive market.
5 years later Ex.t had progressed by leaps and bounds when the third generation of Tanini's family stepped into the company. The director's daughters set a new pace for the brand. Ingrid, the eldest, would take over the admin and commercial department whilst Azzura, after getting an MA in design management in Milan, took care of marketing & product innovation.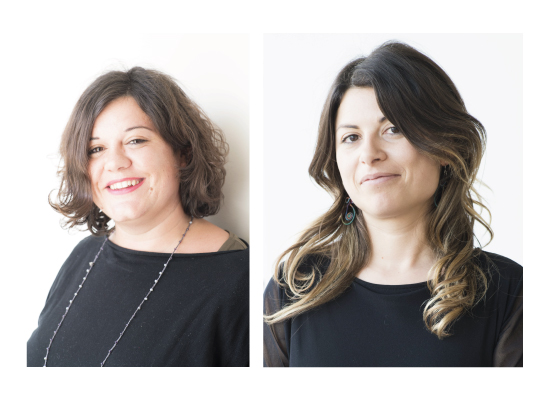 With the renewed management begins a period of restless research visiting the most interesting international fairs of the industry such as Interieur, Stockholm Design Fair, Salone Satellite, 100%Design, looking for upcoming trends, new materials and overall new designers from all over the world.
This fresh strategy turned into a winning choice in September 2010 during one of the first editions of London Design Festival, when Ex.t met up with a young emerging designer in a Sloan square cafè  to discuss their first collaboration.
The challenge for the designers is to deliver original, innovative and top quality solutions for a bathroom that goes beyond its traditional boundaries. Versatile designs born for the bathroom and suitable for many other living spaces, setting flexibility & modularity as the trademark of Ex.t.

Over the years Ex.t would go on to welcome collaborations with well known international designers: Note Design Studio, Norm Architects, Sebastian Herkner and Samuel Wilkinson to name a few, establishing the brand as a major player in the international market. It wasn't long after that, Ex.t were nominated and won their first international awards: Good design Chicago as best Design 2015, following the EDIDA prize nomineed in 2016 and won in 2017.
Holding the 'Made in Italy' at its core, Ex.t's products are entirely made in Tuscany through a network of specialized laboratories and skillful craftsmen that master the art of blending innovation in the tradition of Italian manufacturing. Last but not least Ex.t HQ is made up of an all female team. Along with Azzurra and Ingrid, this team of young professional and passionate women dedicate every day to the growth and success of the brand. This dedication combined with our innovation in design and manufacturing in the key to our success.

2017 Winner Bathroom Category EDIDA Elle Deco International Design Award
FRAME by Norm Architects
2016 Nominated EDIDA Elle Deco International Design Award
STAND by Norm Architects
2016 Nominated for Salone Del Mobile Award
SEBASTIAN HERKNER as Best Young Designer
2016 Architizer A+ Award
STAND by Norm Architects (Switzerland)
2016 Good Design Award
STAND by Norm Architects (USA)
2016 Restaurant & Bar Design Awards
HANG stool by Norm Architects (Uk)
2016 Silver A' Design Award
ANDAMIO by Studioapart
2015 European Consumers Choice
STEP basin by Note Design studio
2014 Nominated for German Design Award
RAY washstand by Micheal Hilgers (Germany)