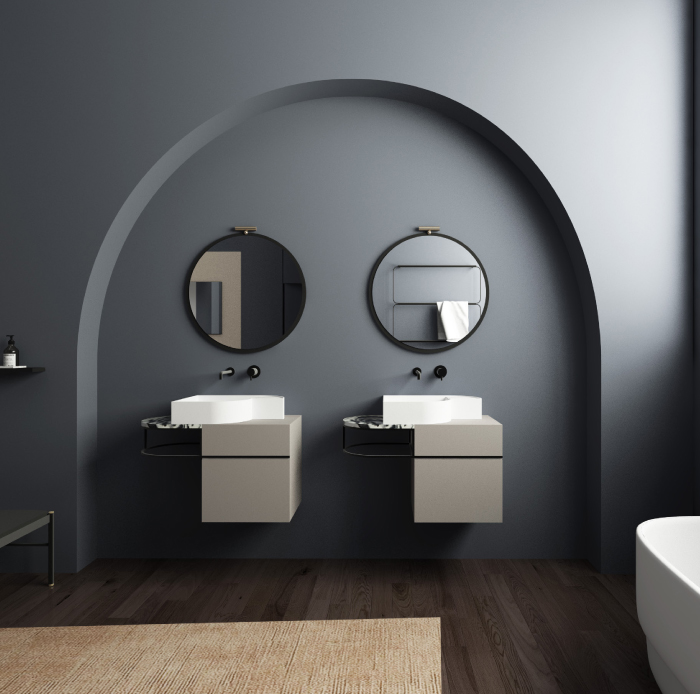 Ex.t at Milan Design Week
Along with the upgrade of successful collections such as Arco (Mut Design) Stand & Rest (Norm Architects), Ribbon (Sebastian Herkner), Fuse (Note Design Studio), Ex.t presents the brand new Nouveau collection (Bernhardt – Vella) enriched with a whole line of bathroom accessories, in exclusive preview for MDW 2019.
Modularity, versatility and functionality are the main features that Ex.t continues to propose,  offering an idea of bathroom as a dynamic living space able to transform and renew itself continuously, following the rhythms of contemporary living.
During Milan Design Week 2019 is also taking place the opening of the newly renovated Ex.t Flagship store in Via Tortona 34 , designed by Bernhardt & Vella.  A space conceived to tell the essence and identity of Ex.t brand, that now finds its more effective and authentic expression.
Milan Design Week
Ex.t Flagship store
via Tortona 34 – Milan
We look forward to meeting you!