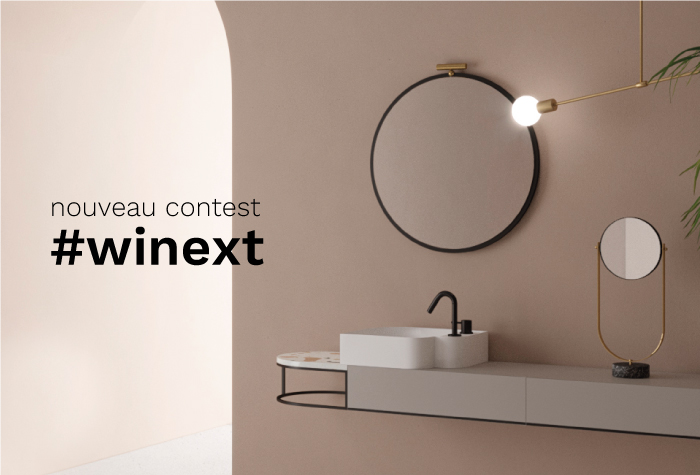 NOUVEAU CONTEST: WIN 500€ TO SPEND ON EX.T SHOP!
Are you a graphic designer, interior designer, stylist, rendering or creative?
You can't miss our new contest, the winner will receive a 500€ gift card that can be spent on our Ex.t shop!
To participate in the Nouveau contest just a few steps are needed: Follow our Instagram page @ext_design, create your image/render of Bernhardt & Vella's Nouveau collection, share the image on your Instagram account using the hashtag #winext and tag @ext_desig
The image that will get the most likes will win our 500€ gift card that can be spent in our eshop and valid until 31/12/2019.
What are you waiting for? Take part in the Nouveau contest, you have time until July 31st!
To read terms and conditions click here