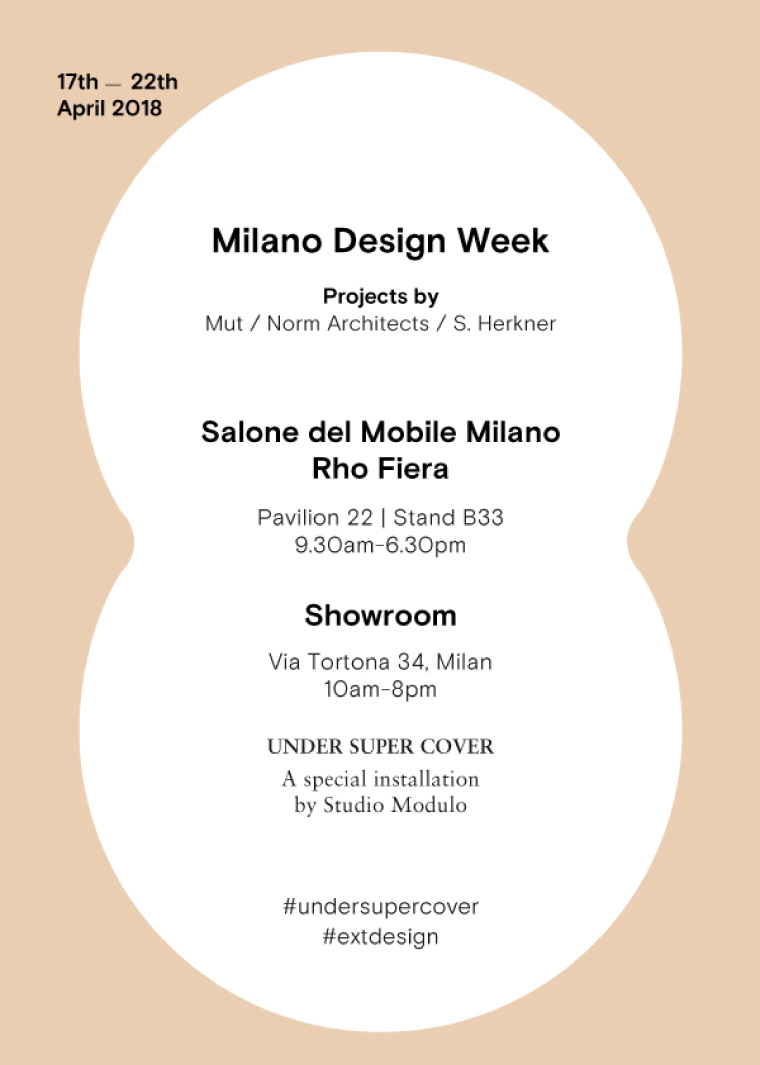 Invitation / Ex.t Milano Design Week
During Salone del Mobile in Milan, we are showcasing a new collection signed by Sebastian Herkner and a new product designed by MUT, along with a an addition to Frame collection by Norm Architects.
Beyond taking part at Salone del Mobile Milan, Ex.t opens the doors of its permanent showroom in via Tortona 34, setting for the entire week of Under Super Cover: pop up installation by Studio Module. A delicate and enveloping cloud which invades the totality of space in a set of delicate tones, soft lights and metallic sounds; to guide the visitor through ancestral feelings in a journey made of natural elements and sensory suggestions.
COME TO VISIT US!