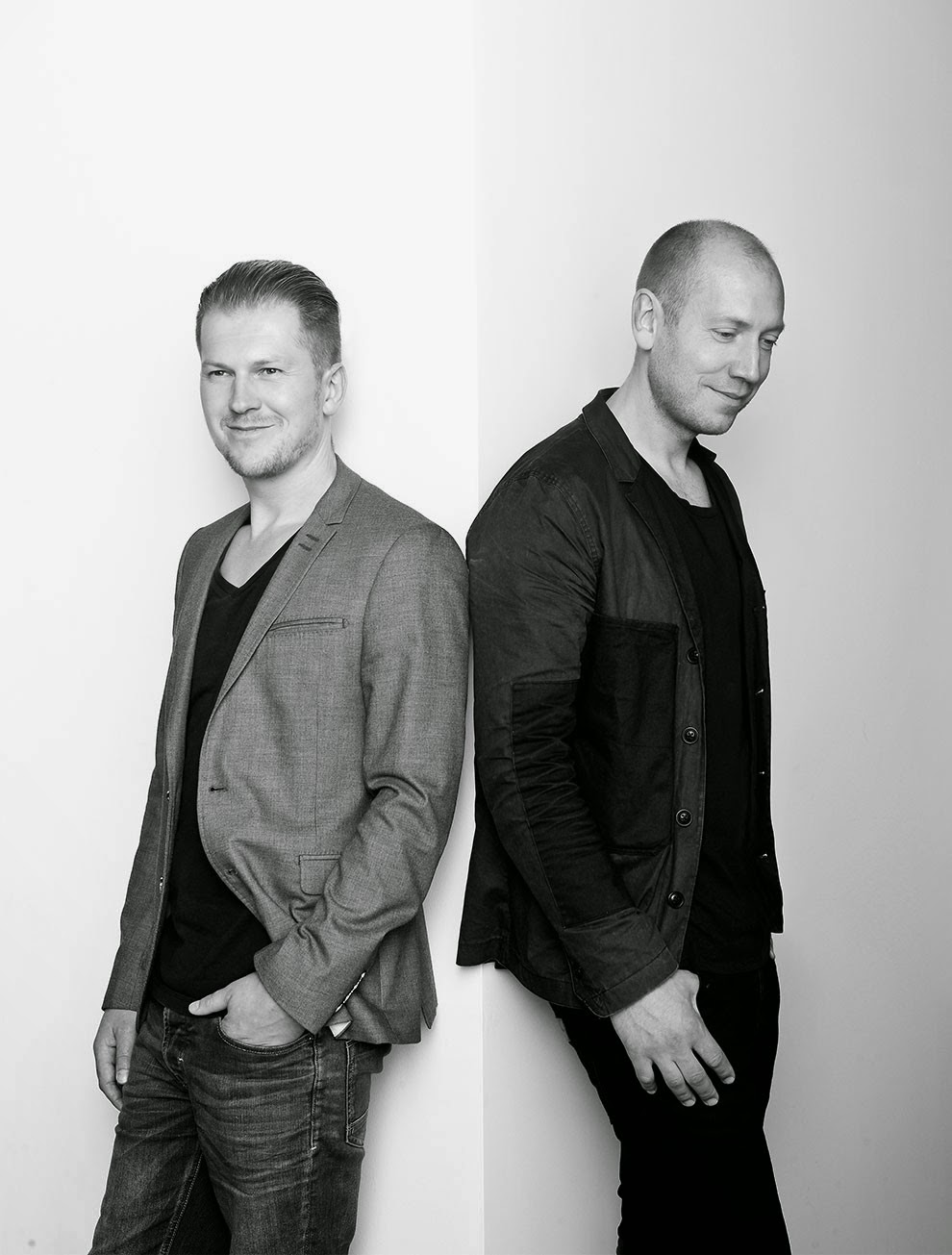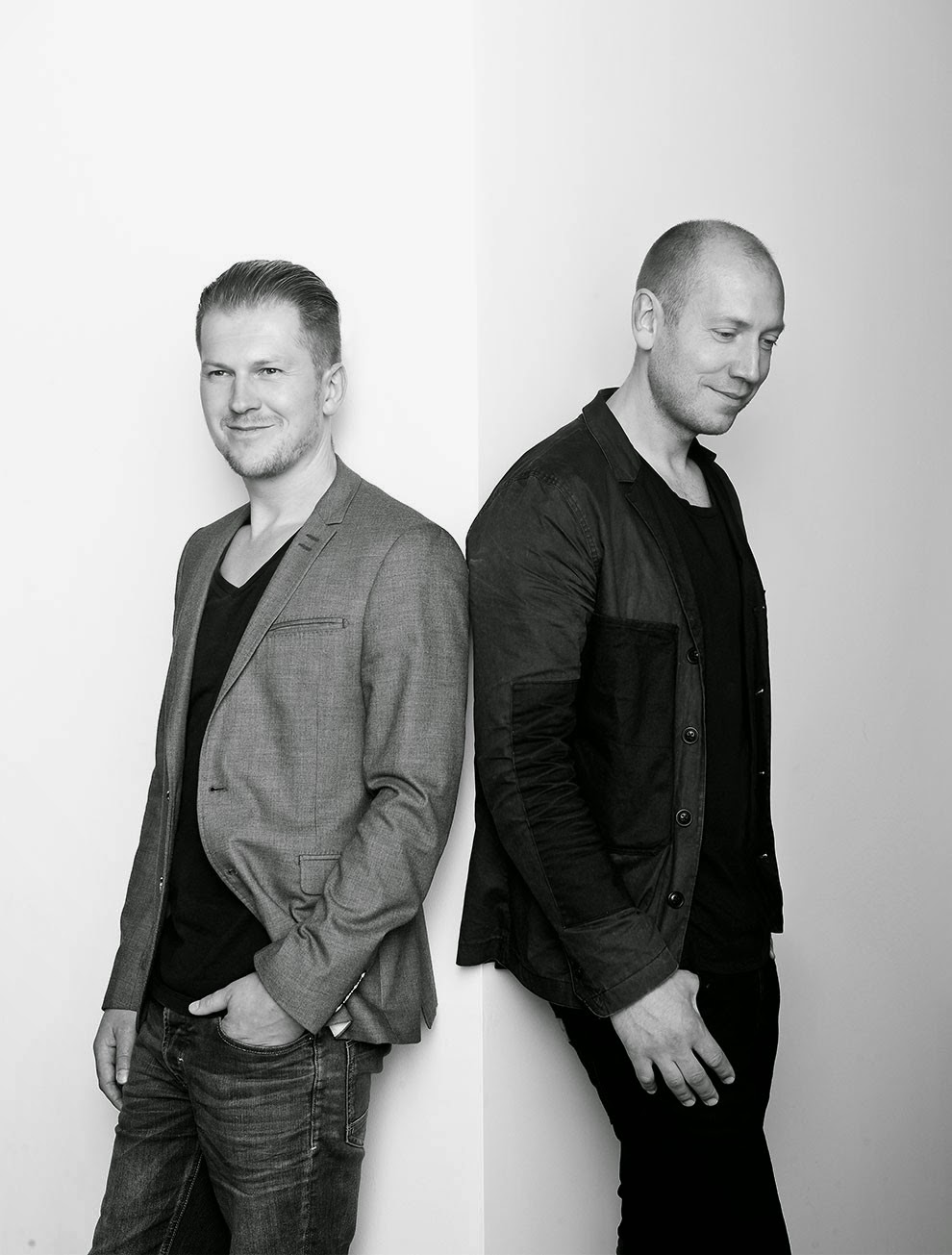 Interview with Norm Architects
After the incredible success of the Stand line, Norm Architects are about to launch their second collection for Ex.t. Featuring design consoles and elegant seating, this new designs aim to fill a new market craving for versatile bathroom furniture.
Lets speak about this new bathroom collection, you are proposing two products, the Frame Console and the Rest DayBed, how was the idea born and what's the outcome?
Designing Frame, we were inspired by several DIY solutions for bathroom consoles we spotted in some urban boutique hotels. We have always adored cool and unpretentious bathroom consoles featuring brass pipes and a metal basin with a slab of marble. This style gives a light, airy atmosphere to the bathroom, that is often dominated by heavy, somewhat clumsy cabinets. Bearing this in mind we have designed a straight minimalist version of a structural wall mounted bathroom console system. The outcome is a delicate graphic piece which embodies a Nordic attitude towards understated materials like steel, stone and wood. The Frame set consists of a number of black graphic frames with a functional purpose. The steel structure turns as a sculptural piece to put in the sink, while in the inside it's possible to hang a cabinet for storage.
What about the Rest Daybed?
As bathrooms tend to become bigger and more like leisure rooms, we wanted to create other types of furniture for this 'new' space. So we thought about puffs, daybeds and chairs that are used in fitting rooms and wardrobes. Like all the other pieces we have done for Ex.t we wanted to design something that could be used in the bathroom and beyond. The inspiration for the daybed comes from mid-century Danish design furniture made in wood. We kept the traditional 6 legs daybed structure, crafted it with different materials like metal tubes which recall the Bauhaus aesthetic and industrial production. Then we refined it with small brass details and eco-leather cushions.
This is the second collaboration for Norm.Architects with Ex.t, how has it been working with the brand so far? Is Ex.t meeting your design vision?
In many ways Ex.t is the perfect Italian partner for us. In the design approach the brand seems to be more Scandinavian than most Italian brands, and we share the same love for simple, elegant and versatile objects, made to last long and to not be driven by fashion. We focus on quality, durability and timelessness in everything we do, whether it is product design, architecture or photography, according with the Scandinavian tradition which is rooted in a sincere devotion to the crafts. For us as well as for Ex.t, timelessness doesn't regard only the quality of materials and good craftsmanship, a product must be also aesthetically durable, that means interesting and beautiful as the years roll by. Last but not least it's wonderful to work with a brand that is close to its manufactures locally and excels in their craft. That's been a true pleasure.
The bathroom has been seen more and more as a living space, what's your take on it?
Working as architects we constantly have been asked to specify products for the bathroom, both in private houses and in commercial interiors. Over the past years there has been an increasing focus on the bathroom as a personal living space. They have become bigger and people want to use them not only for hygiene matters. This feeling started with luxury hotels where bathrooms are often included in the bedroom, featuring a decorative continuum with the rest of the furnishing and the architecture. We really believe that there is a need in the market for this kind of products, thus the collaboration with Ex.t, which addresses this market directly, it's the perfect match.
We are launching the collection at Salone del Mobile in the bathroom exhibition, how do you feel about that?
We are so excited to launch this new collection in Milan. The Salone del Mobile of Milan is the most important fair to exhibit new products so far. We participate to a lot of fairs all over the world such as Copenhagen, Stockholm, Cologne, Kortriijk, Paris, London and New York, but nothing really beats Milan as a venue to showcase your work and meet collaborators. Milan is also the first place where every year we take a bit of warmth and sun after the cold Scandinavian winter. We love being in Milan!