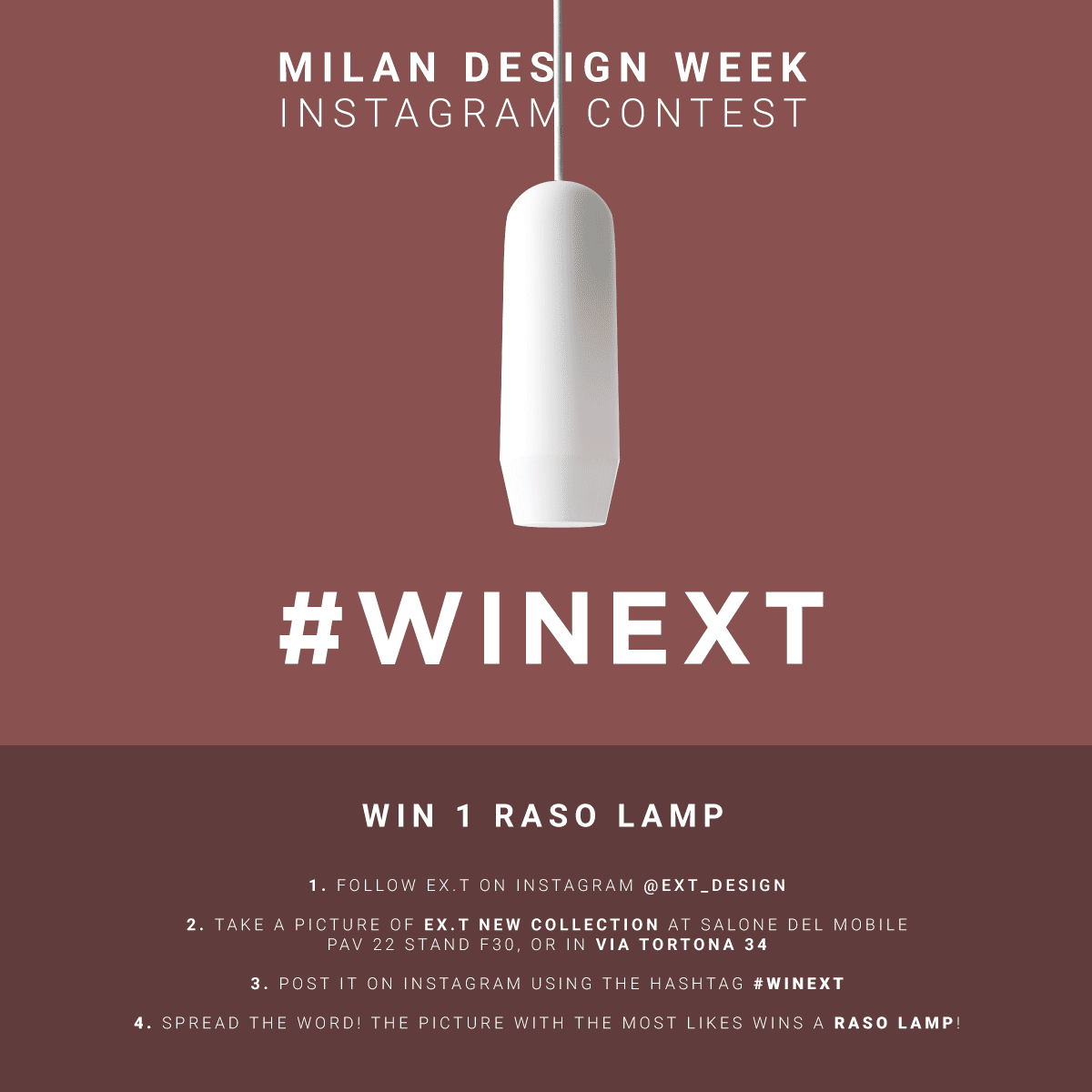 Take part in #WINEXT contest to have a chance to WIN a UNIQUE DESIGN from Ex.t new collection!
To welcome the arrival of the new collection 2016 designed by Norm.Architects and Sebastian Herkner, during MILAN DESING WEEK Ex.t is celebrating its followers with an exciting photo contest on Instagram.
How to enter?
– Follow Ex.t on Instagram @EXT_DESIGN
– Take a picture of your favourite pieces from Ex.t new collections displayed at Salone del Mobile or at Ex.t flagship store in Via Tortona 34 and post it on Instagram using the hashtag #winext
– Spread the word!
The picture with the most likes wins a Raso Lamp of your choice!*
Don't miss it, come to visit us!
* The Raso Lamp will be shipped free of charge only within UE countries.
The winner will be announced on 27th April 2016.